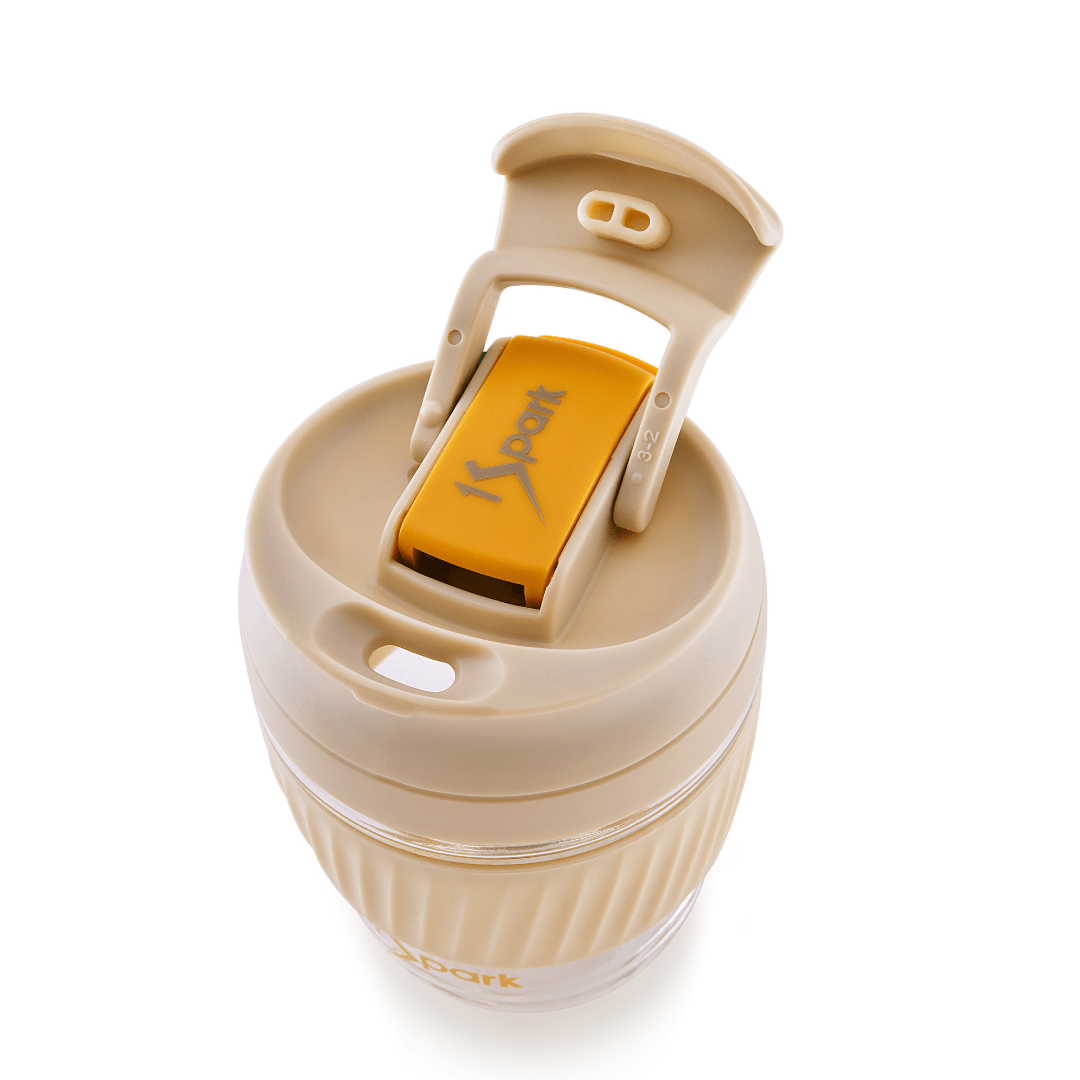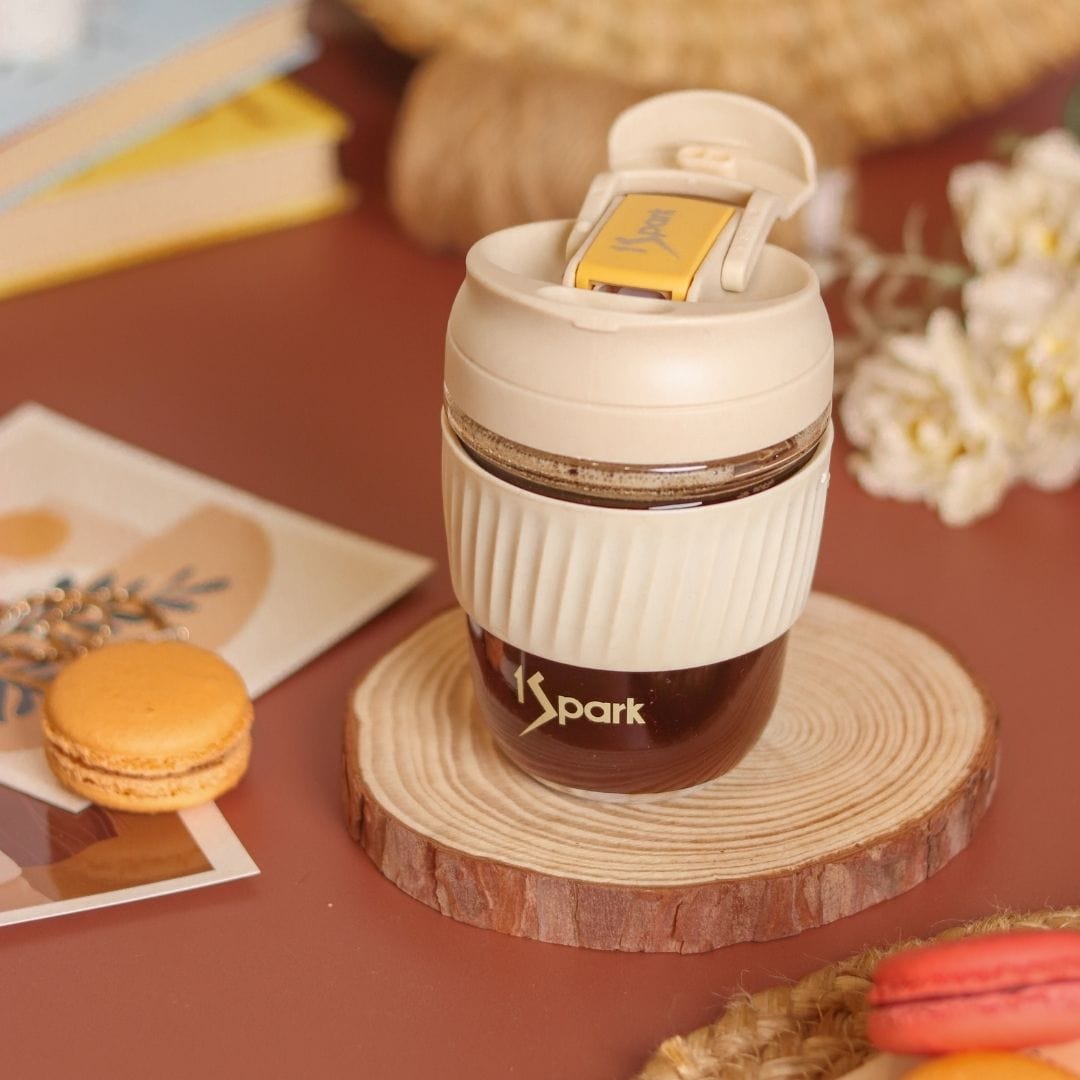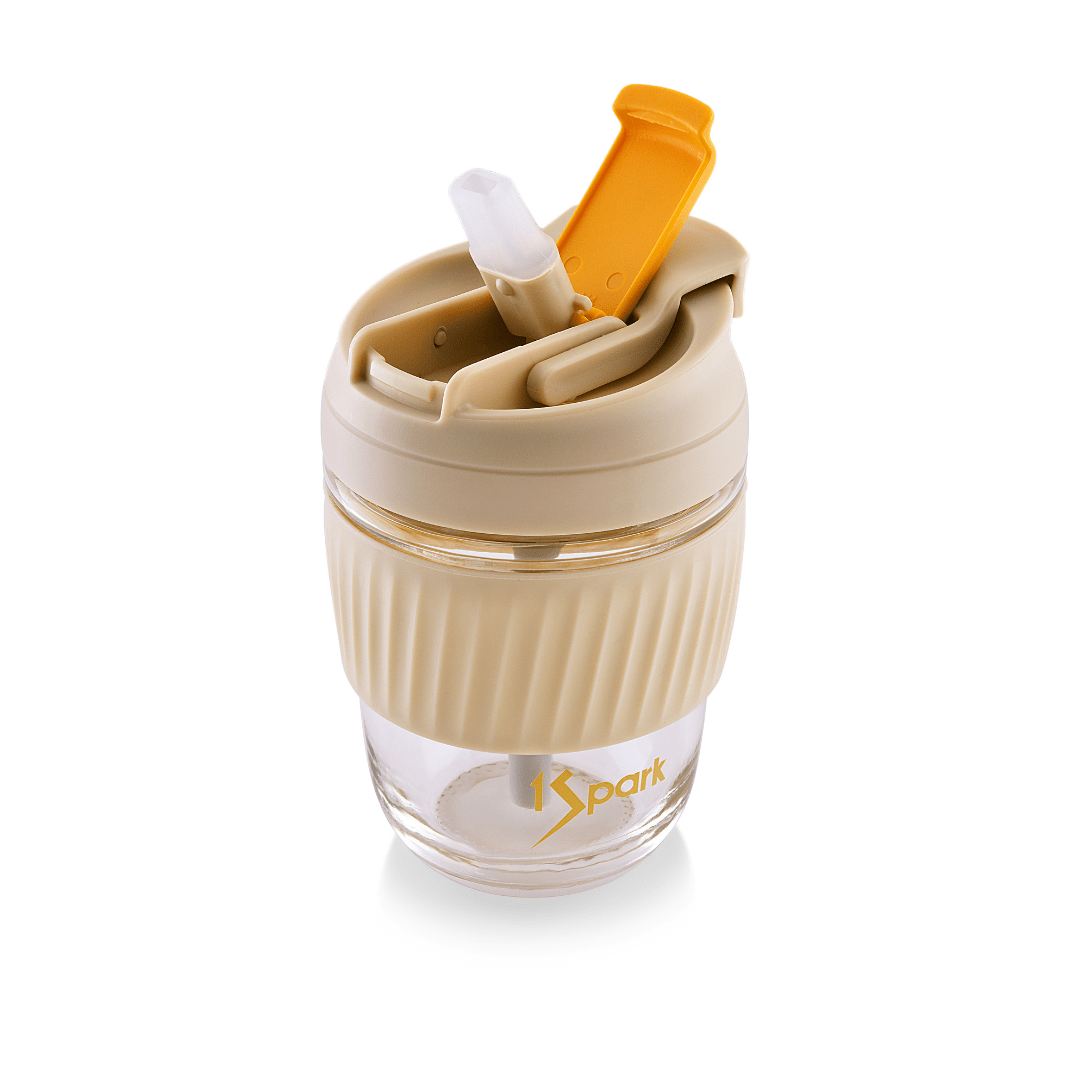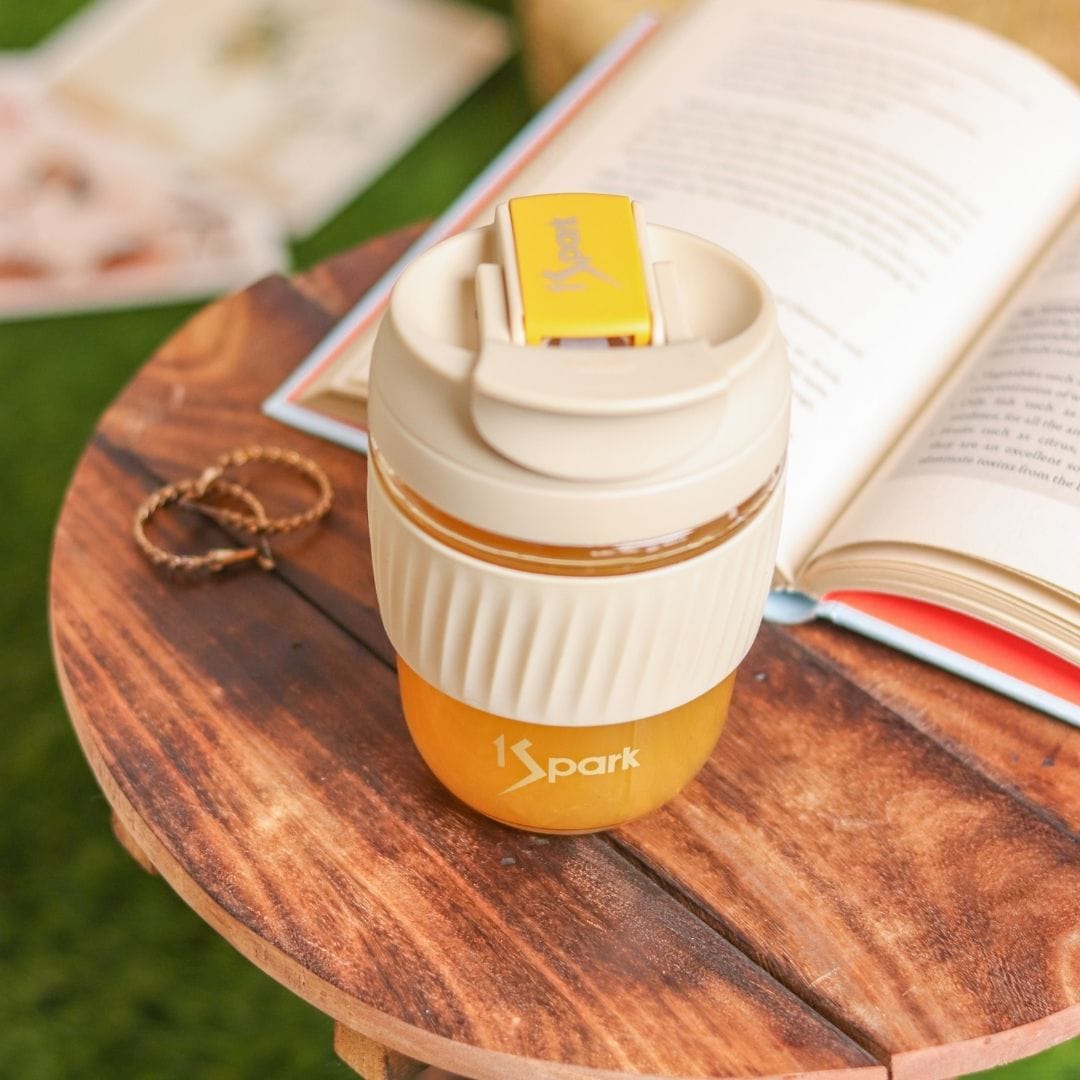 Onederful - Beige
₹ 1,250.00
Regular price
₹ 1,499.00
Subscription • Save
Description
The average person opens their Tumblers 18 times a day.
Ok, we made that up. Either way, it gets tedious.

With Onederful - you get an innovative and, may we add, super cool, 3-in-1 lid with a hidden straw to drink till the brink. Hand-crafted borosilicate glass lets you enjoy hot or cold drinks at extreme temperatures, and a stylish insulating sleeve provides a comfortable grip.

Go ahead and enjoy the ultimate drinking experience from a reusable cup.
Benefits
✨ Straw for Hot Drinks + Spout for Cold Drinks
✨ 100% leakproof
✨ Stylish insulating sleeve for a comfortable grip
✨ Travel Friendly
✨ Microwave Safe
✨ Fits cup-holders in cars & planes
Onederful - Beige
₹ 1,250.00
Regular price
₹ 1,499.00
Everything you need for
Sustainable and Stylish Sips
To enjoy your Tea, Coffee, Soups and Shakes
Onderful is all it takes!
Fun ways to
Drink from 3-in-1 Lid
Flip-open for a foldable straw on one side and a hidden spout on another. Or open the cover entirely if you're extra thirsty and want to go bottoms up.
Meet
The Friendliest Tumbler Ever
✓ Travel Friendly
✓ Microwave friendly
✓ Dishwasher friendly
✓ Cup-holder friendly
✓ Environment friendly
Packaging that is
Onederfully cool!
Product to Packaging - Onederful Tumbler is 100% BPA free, Recyclable, Reusable & Refillable. You can reuse the packaging for storing candies, keeping stationery, etc. 

Sip Sip Hooray!
Your
Positive Impact
Every year, 500 billion plastic cups are used and thrown. Each taking an unbelievable 450+ years to get recycled!
1 Decision can Spark a Wildfire of Change. 
Our 100% Recyclable, Reusable Range is crafted to meet your active lifestyle without compromising on taste and style. Use it for just over 15 days and you'll have offset the environmental impact of making it.
In case you're wondering...
Material & Size
Materials
• Meticulously hand-blown Borosilicate glass
• 100% BPA, BPS, BPF free, PP lid
• Food Grade Silicone Straw and Protective Sleeve

Dimensions
• 12 oz / 350 ml
• 8.9 L x 8.5 W x 13 H (cms)

Cleaning & Care
Ah! the feeling of running your hands through warm, soapy water at the end of the day is second to none. 
Share the same feeling with your Onederful 3-in-1 Tumbler and wash it after every use. Store upside down, without the lid on.

Microwave only without lid on.
Orders, Shipping & Returns
Orders & Shipping
• Orders will be processed within 24 hours on business days. (Monday - Saturday)
• Shipping is free on all products, across India. Yay!

Delivery & Tracking
• Once your order is packed, you'll receive tracking details via email and SMS.
• Delivery timelines vary between 2-6 days depending on location.

Returns
• Products received in damaged condition will be replaced immediately.
• Free returns can be made within 7 days of the delivery date. It's simple, if you're not happy then we're not happy.

Read our easy return policy here.