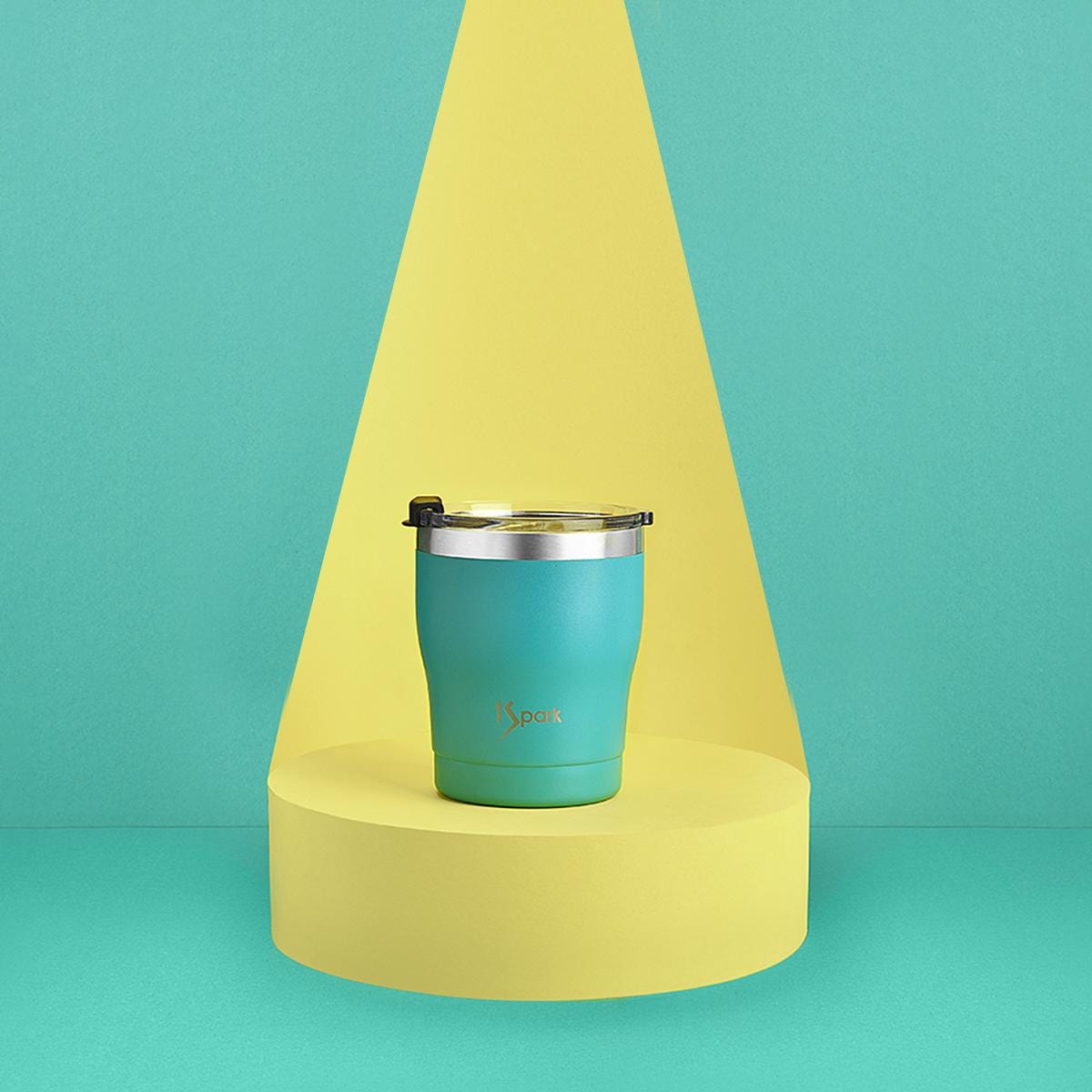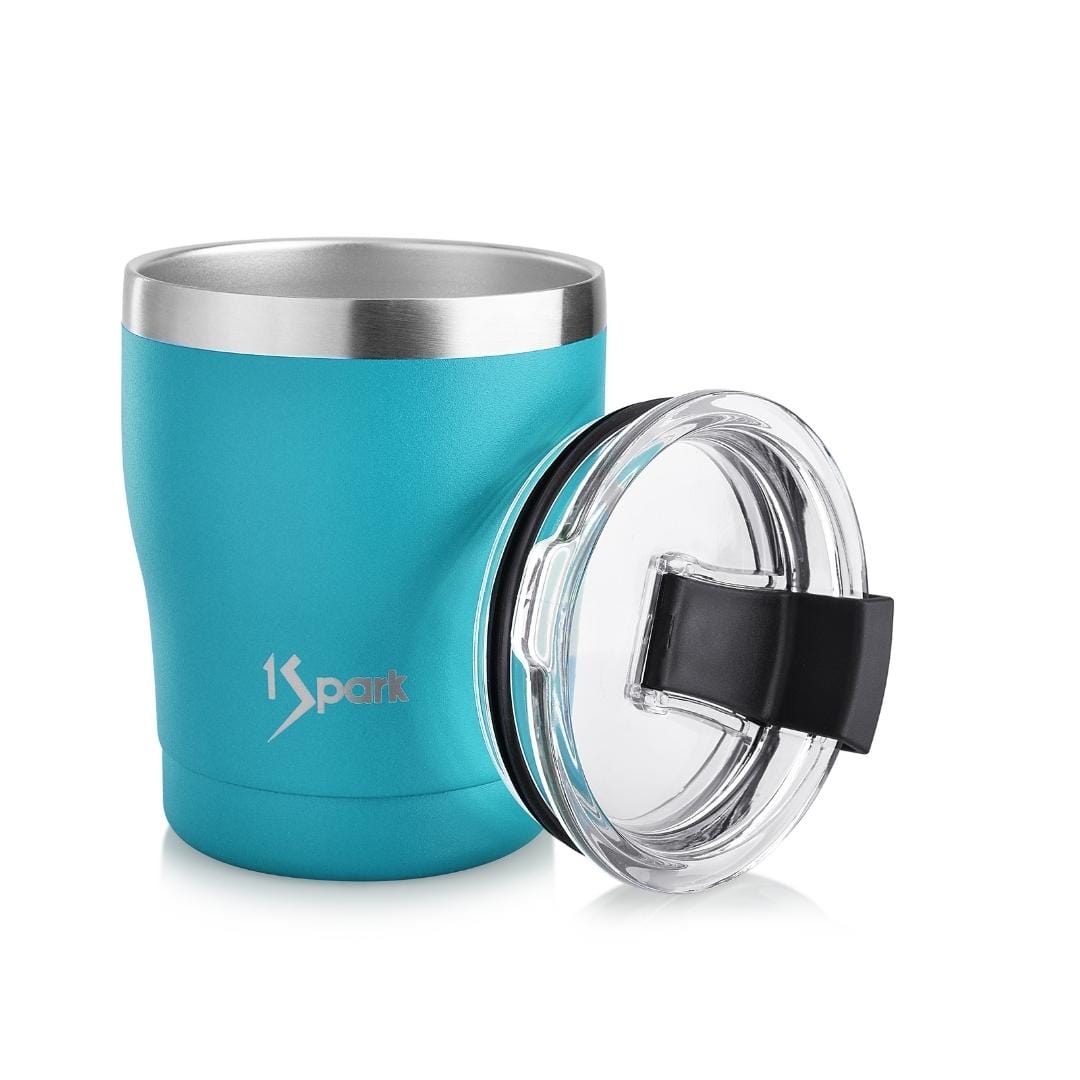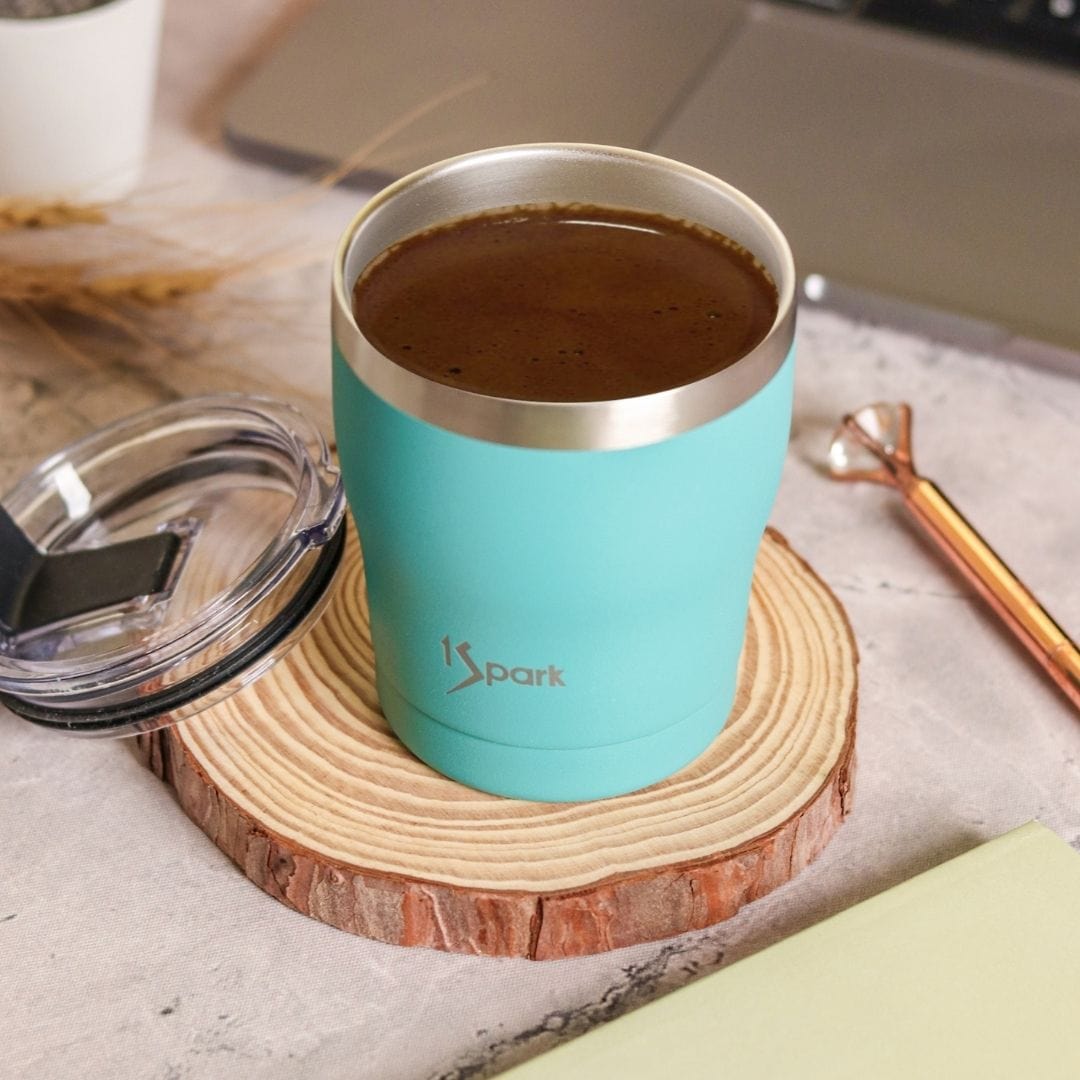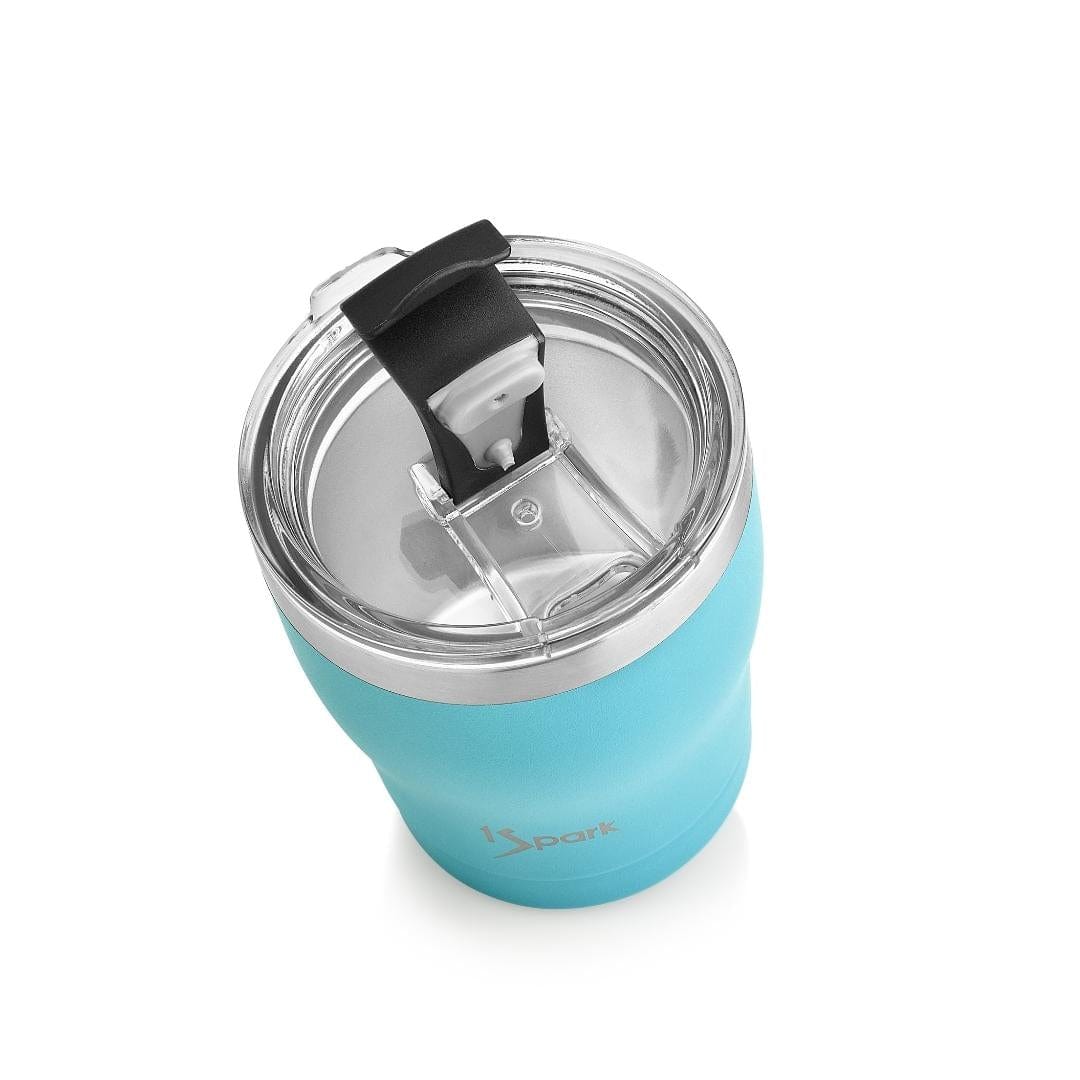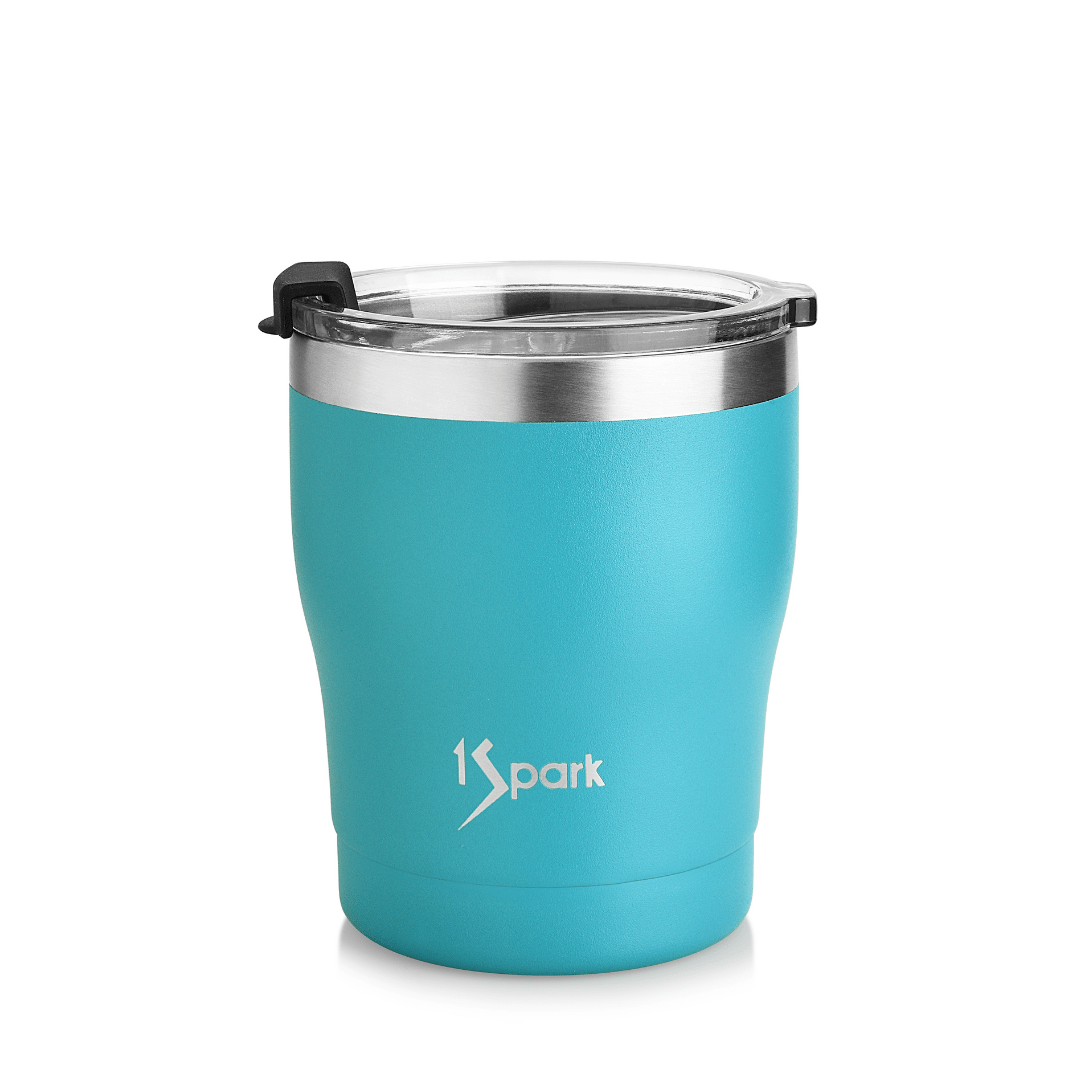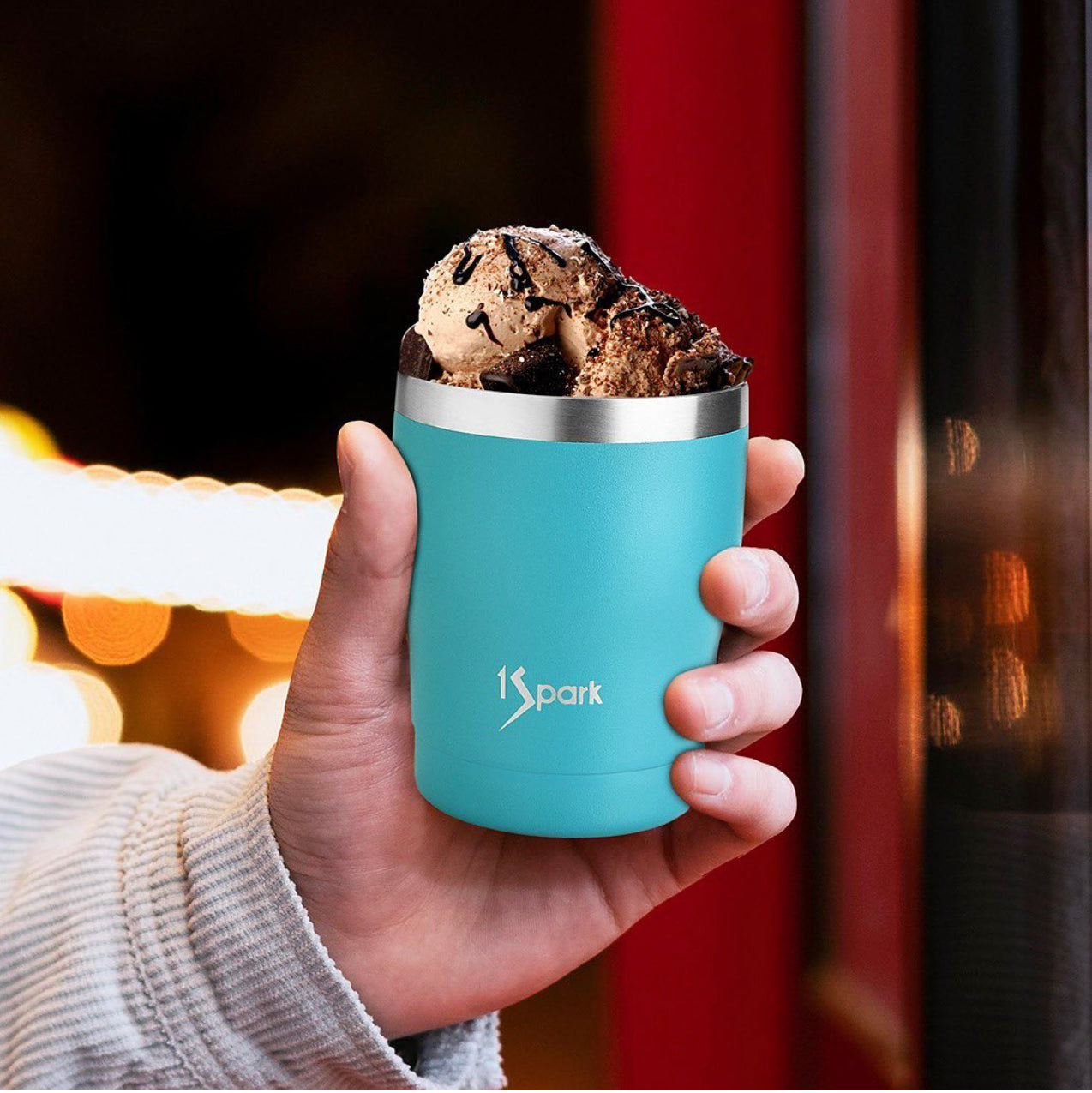 Go-Getter Insulated Tumbler - Turquoise
₹ 1,099.00
Regular price
₹ 1,499.00
Subscription • Save
Description
If you dislike your morning tea turning cold and iced latte turning warm, then the Go-Getter Tumbler is perfect for you. Triple Vacuum Insulated in a compact design, crafted with premium 18/8 stainless steel and a splash-proof, flip lid, it ensures the perfect temperature for your favourite hot and cold drinks; from the first sip to the last. 
Carefully crafted to keep you in flow from sunrise to sunset.
Benefits
✨ 3 Hrs Hot | 6 Hrs Cold
✨ Splash-resistant flip lid
✨ Fits cup holders in cars and planes
✨ Scratch-resistant with wide opening for easy cleaning
✨ 1 Year Warranty
✨Free Shipping & Returns
✨COD Available
Go-Getter Insulated Tumbler - Turquoise
₹ 1,099.00
Regular price
₹ 1,499.00
Multi-utility for the Multi-tasker
Let your favourite drink fan your inner Spark. Whatever gets you going, always enjoy it at the perfect temperature.

Awesome for Water, Tea, Coffee, Smoothies, Soups. We could go on, but you get the drift ;)
Thoughtful additions you'll love
Packed with care
Sealed with love
Product to Packaging - Go-Getter is 100% BPA free, Recyclable, Reusable & Refillable. You can reuse the packaging for storing candies, keeping stationary, etc.

Sip Sip Hooray!
Good for you
Great for the Planet
Every year, 500 billion plastic cups are used and thrown. Each taking an unbelievable 450+ years to get recycled!

1 Decision can Spark a Wildfire of Change ✨
Our 100% Recyclable, Reusable Range offsets the environmental impact of making it, with just about 24 uses.
Get to know more...
Product FAQs
1. How do I apply the cover to my Go-Getter?
Be sure to leave the flip top open when applying the lid to a hot drink. The pressure may cause the lid to rise otherwise.


2. Is the Go-Getter leak-proof?
It is spill-resistant and splash-proof, so you don't have to work about accidental spills. However, it is not entirely leak-proof as there is a tiny space near the flip plug, designed to let off steam build up. Hold your Tumbler upright and get going.
3. Can I microwave my Tumbler? Or, put it in the fridge?
No, Go-Getter is crafted to keep your drink warm for up to 3 hours and cold for up to 6 hours without being affected by external conditions. Therefore, putting it in the microwave or fridge will interfere with its insulation properties and void the warranty. We recommend chilling or heating your beverage to the desired temperature before using your Go-Getter.
Material & Size
Materials
• 18/8 high-quality Stainless Steel
• 100% BPA, BPS, BPF free, AS lid

Dimensions
• 10 oz / 295 ml
• 9 L x 9 W x 11 H (cms)
Cleaning & Care
Wash the Go-Getter Thermo Tumbler as usual with soapy water. Store upside down, without the lid on.
Do not microwave or freeze it.
Orders, Shipping & Returns
Orders & Shipping
• Orders will be processed within 24 hours on business days. (Monday - Saturday)
• Shipping is free on all products, across India. Yay! 

Delivery & Tracking
• Once your order is packed, you'll receive tracking details via email and SMS.
• Delivery timelines vary between 2-6 days depending on location.

Returns 
• Products received in damaged condition will be replaced immediately.
• Free returns can be made within 7 days of the delivery date. It's simple, if you're not happy then we're not happy.

Read our easy return policy here.