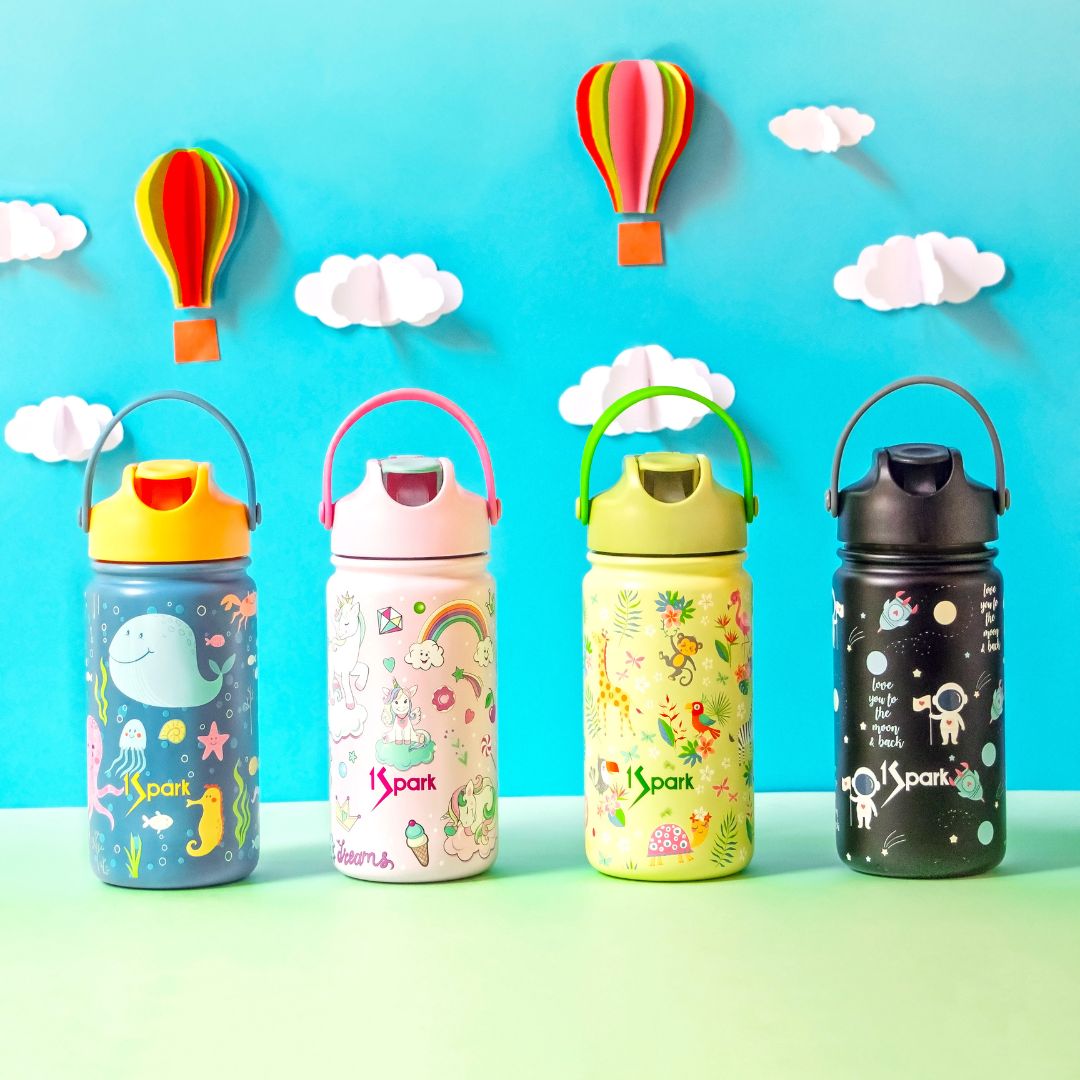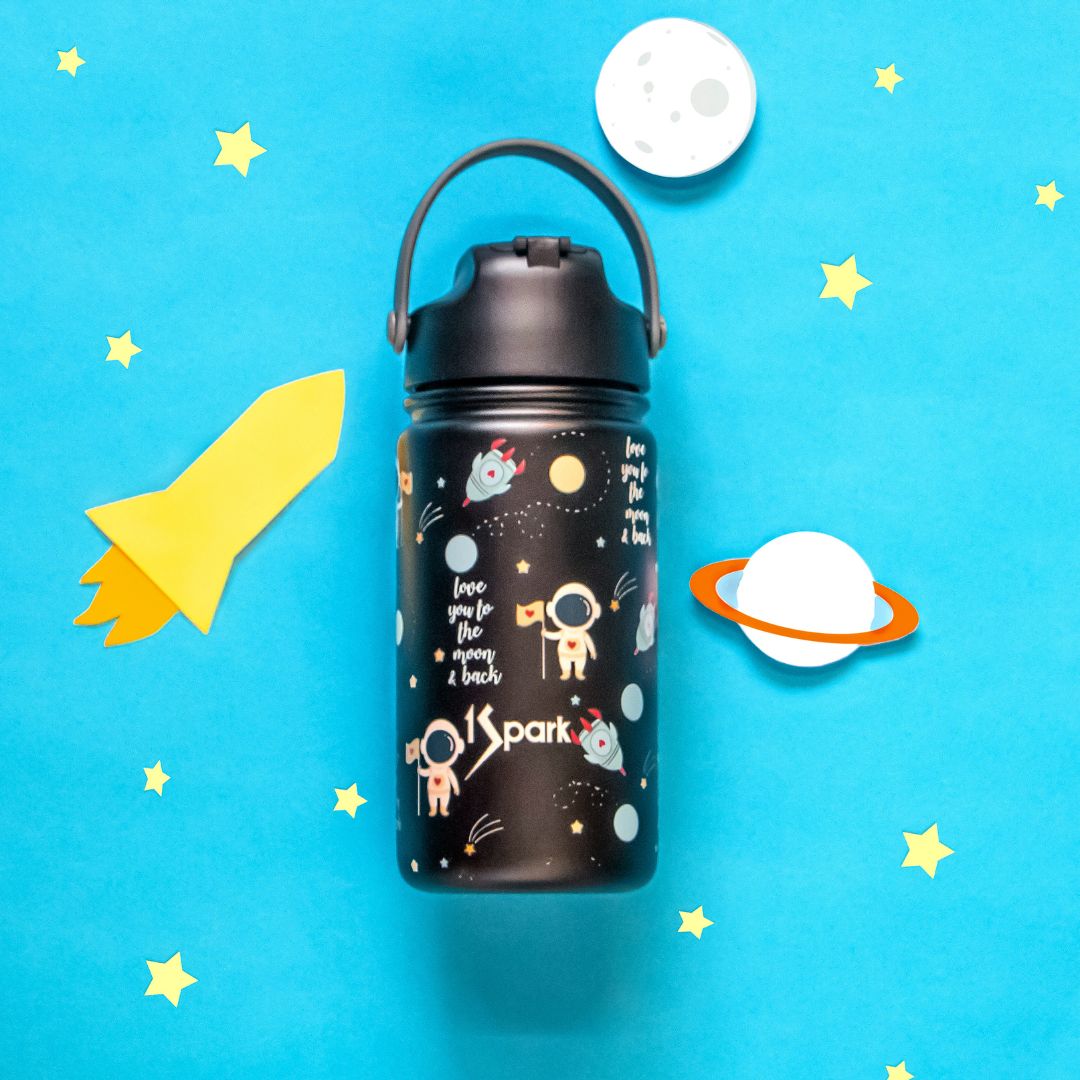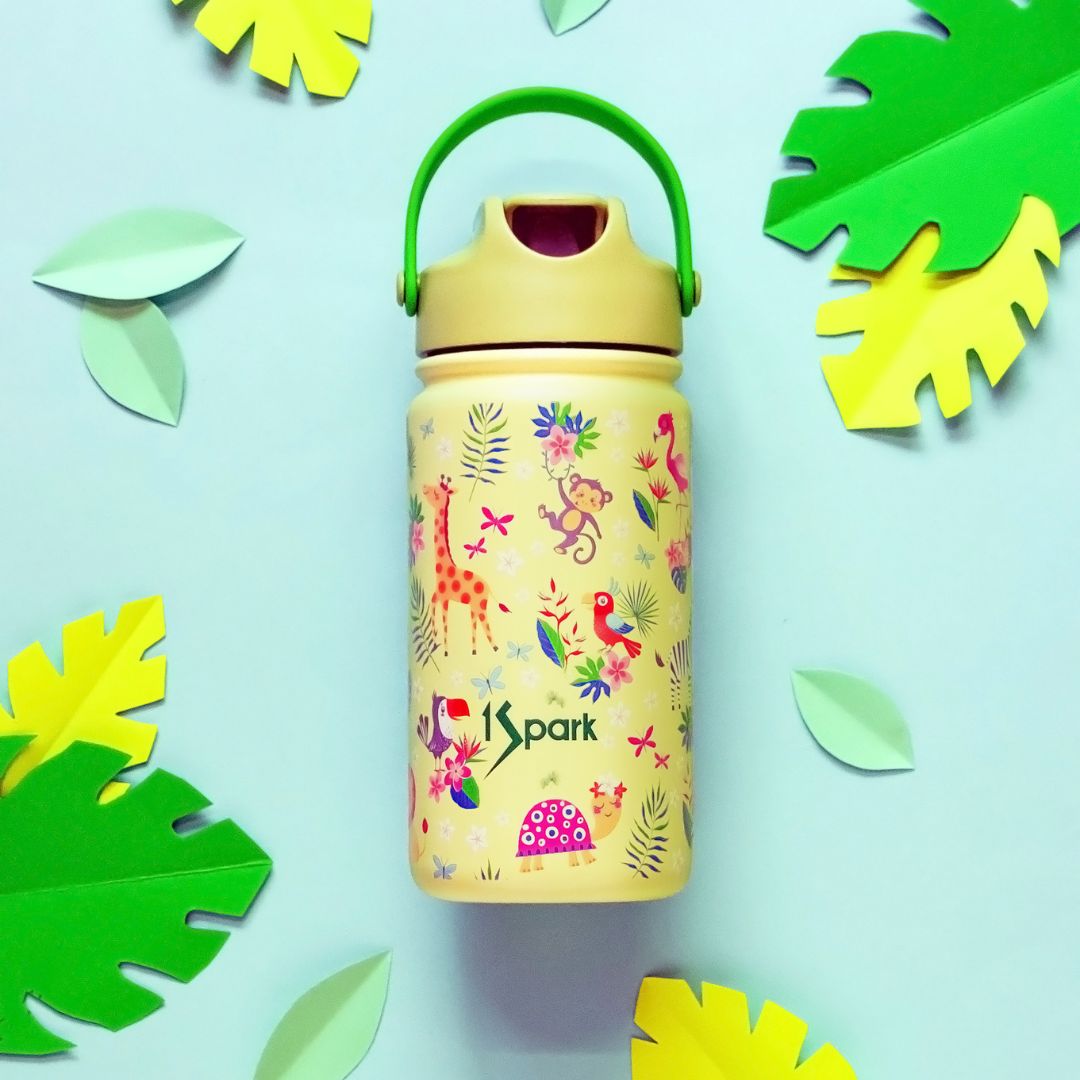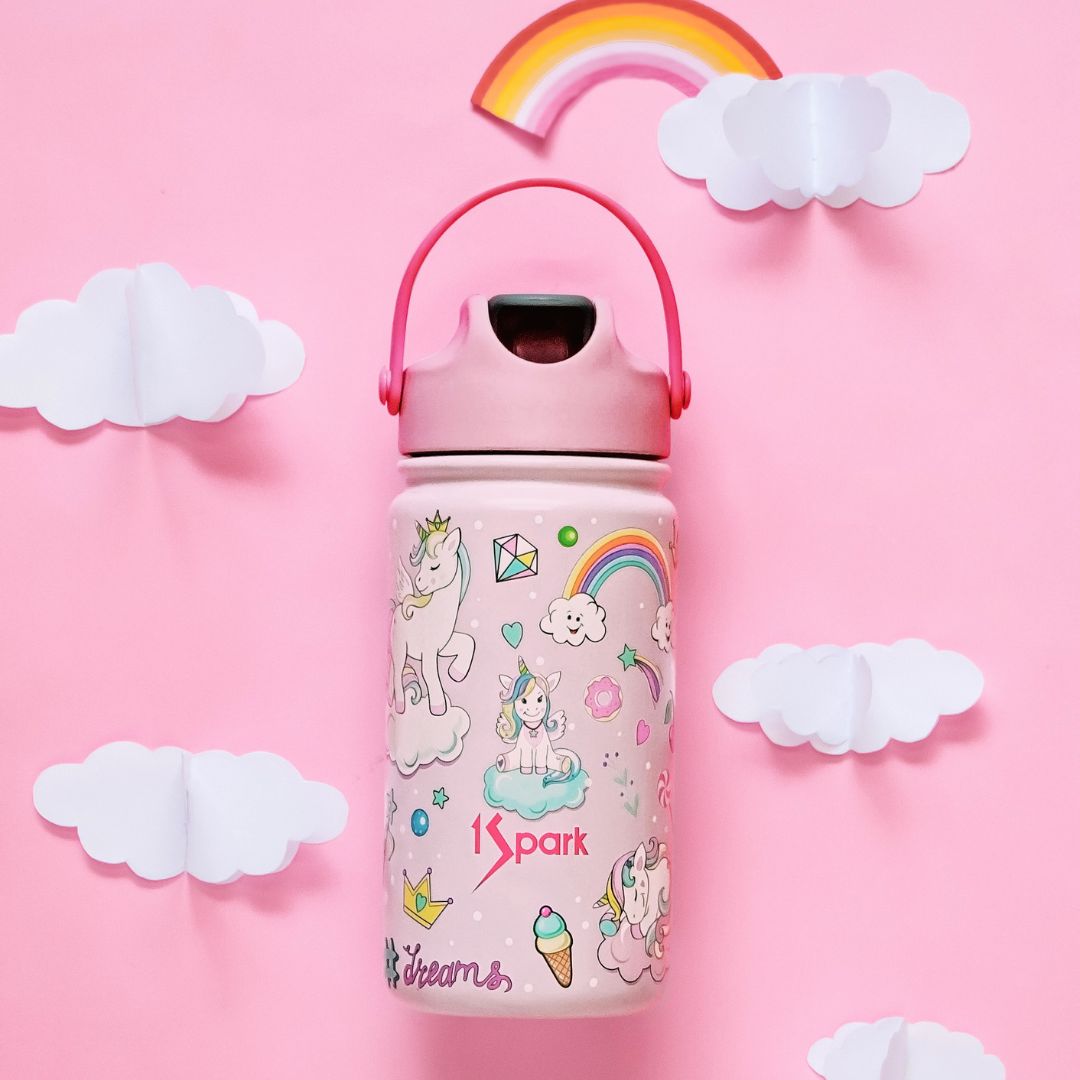 Kids Double Insulated Steel Bottles
₹ 1,499.00
Regular price
₹ 1,999.00
Subscription • Save
Get your kids excited about drinking water, with our super aww-dorable, double Insulated Steel Bottles. Made of pure 18/8 Steel, double-walled, vacuum-insulated construction, it keeps beverages hotter, colder and fresher for longer.
Safe, plastic-free, leakproof and built for your child's adventures - both big and small. 

Can be opened with just one lil' hand, it has a soft, BPA–free silicone straw for comfortable, tilt–free drinking. Free cleaning brush is included and the extra-wide mouth makes cleaning a breeze. With fun 4D characters embossed and flexible, carry straps - your kiddos will love staying hydrated with cool juices, warm horlicks and everything in between!
Kids Double Insulated Steel Bottles
₹ 1,499.00
Regular price
₹ 1,999.00
Safe Sips of Goodness
Double Insulation: Excellent 12 hours hot and 24 hours cold temperature retention for your child's favourite drinks - water, milk, juices, etc.
Pure 18/8 Stainless Steel: Resistant to rust, corrosion, and oxidation - Ensuring the purity of your drinks, keeping them free from any metallic aftertaste.
Provides Peace of Mind about
Your child's health
Thoughtfully made and free of all the bad guys like plastic, BPA, phthalates, PVC, lead.
Full of all the goodie stuff, like leak proof lid with an easy push button, durable stainless steel exterior with safe straw.
International Standard
Zero Spills, Safe Lid
With a unique one-way flow, safety valve and airtight lid, our bottles are 100% watertight and leakproof - open, closed or even flipped upside down.
The self sealing straw is designed to ensure kids can drink unsupervised or to last drop without tilting. or even drink lying down without any fear of choking. No more soggy bags or clothes, either!
BUILT FOR LIFE'S ADVENTURES
We're Serious about a
Fun + Functional Design
Embossed characters and vibrant colors appeal to kids; making hydration a delightful experience.
Child-Friendly Design: Perfect for small hands to hold and drink from comfortably. The lightweight design makes it ideal for school & outdoor activities.
Better for your Kids Health
And their the Planet
By choosing our Double Insulated Steel Bottle for your child, you're developing eco-friendly and healthier habits from a young age, without the need to compromise on style.
Every 1 minute, 1 million Plastic Bottles are bought worldwide. Each taking 450+ years to get recycled.

1 Decision of using a Reusable can Spark a Wildfire of Change ✨
Get to know more...
Product FAQs
1. Can I put my bottle in the fridge? Or, microwave?
No, Insulated bottles are crafted to keep your drink warm for up to 12 hours and cold for up to 24 hours without being affected by external conditions. Therefore, putting it in the microwave or fridge will interfere with its insulation properties and void the warranty.  We recommend chilling or heating your beverage to the desired temperature before using your Bottle.
Material & Size
Materials
• Food grade Silicone Straw
• 18/8 high-quality Stainless Steel
• 100% BPA, BPS, BPF free, lid
• Silicone Carry Strap

Dimensions
• 15 oz / 450 ml
• 2.9 W x 5 H (inchs)
• Weight: 260 grams
Cleaning & Care
Wash the Bottle as usual with soapy water. Store upside down, without the lid on.
Do not microwave or freeze it.
Orders, Shipping & Returns
Orders & Shipping
• Orders will be processed within 24 hours on business days. (Monday - Saturday)
• Shipping is free on all products, across India. Yay! 

Delivery & Tracking
• Once your order is packed, you'll receive tracking details via email and SMS.
• Delivery timelines vary between 2-6 days depending on location.

Returns 
• Products received in damaged condition will be replaced immediately.
• Free returns can be made within 7 days of the delivery date. It's simple, if you're not happy then we're not happy.

Read our easy return policy here.